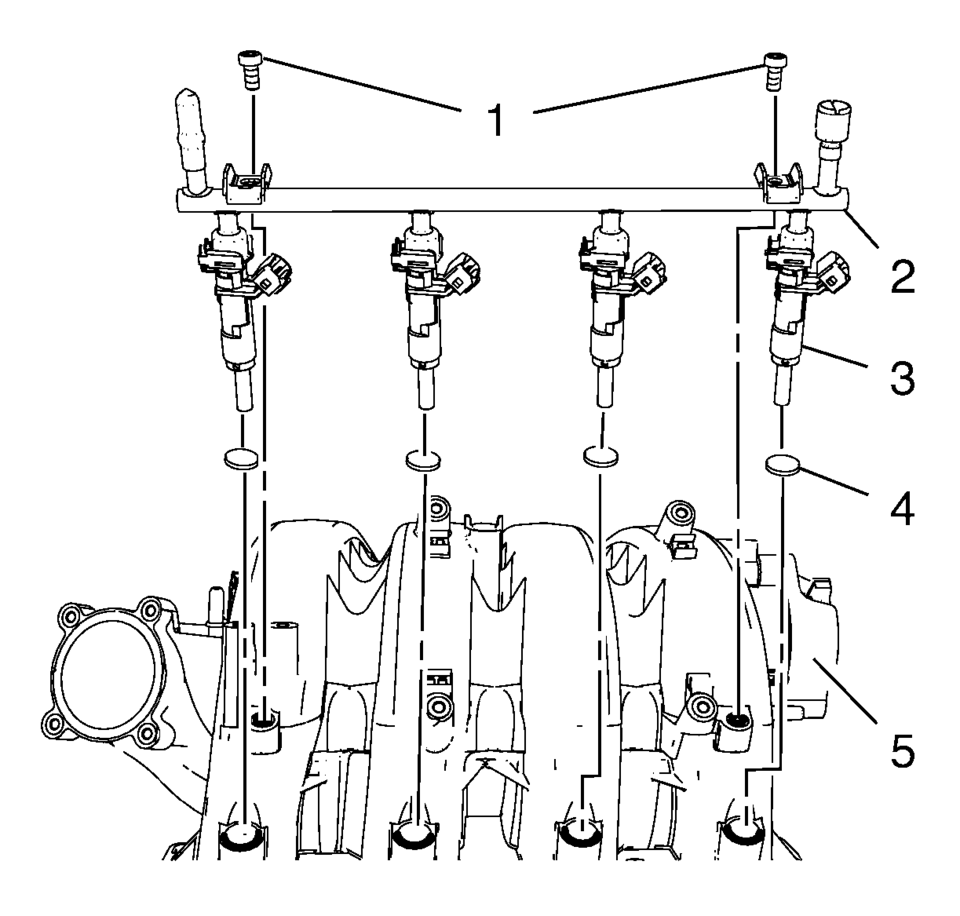 Chevrolet Sonic Repair Manual: Intake Manifold Installation (1.8L LUW and LWE)
Clean the sealing surfaces.
Install 4 NEW gaskets.


Caution:

Refer to Fastener Caution.

Install the intake manifold (2) and the 7 intake manifold bolts (1) and tighten to 20 Y (15 lb ft)

.




Install the intake manifold brace (1).
Install the 2 intake manifold brace bolts (2, 3) and tighten to 8 Y (71 lb in)

.

Intake Manifold Removal
Note: Intake manifold bolts remain in intake manifold screw bores. Remove the 6 intake manifold bolts (1). Remove the intake manifold (1) along with th ...
Other materials:
Throttle/Idle Learn
Description The engine control module (ECM) learns the airflow through the throttle body to ensure the correct idle. The learned airflow values are stored within the ECM. These values are learned to adjust for production variation and will continuously learn during the life of the ...
Adhesive Installation of Windshields
Warning: Refer to Glass and Sheet Metal Handling Warning. Use a urethane adhesive systems which meet GM Specification GM?€‰3651G. Remove all mounds or loose pieces of urethane adhesive from the pinchweld area. If the original window is being reused, remove all but approxi ...
Special Tools (MIT Tool Instructions)
Bluetooth Pairing for Vehicles with Radio RPO: UF7 Either reset the pin code on the radio to 0000, or go under Device Info on the radio and see what the pin code is (to enter it later on the MIT).
Related news