Mercedes-Benz E-Class: Unfolding the skibag and loading skis

WARNING
The skibag is designed for up to four pairs of skis. Do not load the skibag with any other objects.
Always fasten the skibag securely. In an accident, an unfastened ski bag can cause injury to vehicle occupants.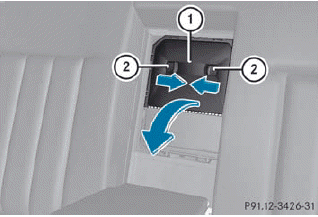 •► Fold down the rear seat armrest.
•► Press release catches 2 together and fold down cover 1.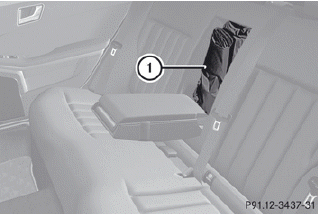 •► Pull skibag 1 into the vehicle interior and unfold it.
•► Open the trunk lid.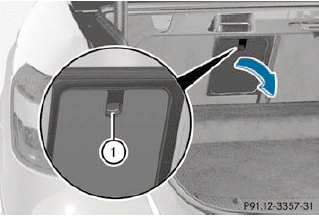 •► Press release button 1.
The flap opens downwards.
•► Slide the skis into the skibag from the trunk.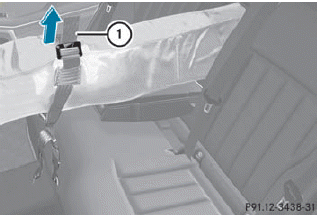 •► Pull strap 1 tight by the loose end until the skis are held firmly inside the skibag.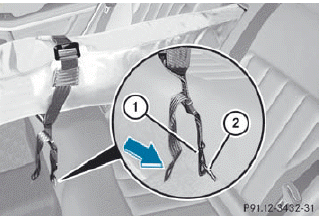 •► Engage hook 1 in securing ring 2.
•► Pull the strap tight by the loose end.
Related news