Toyota Corolla Repair Manual: Fail–safe chart
If any of the following codes is recorded, the ecm enters the fail–safe mode.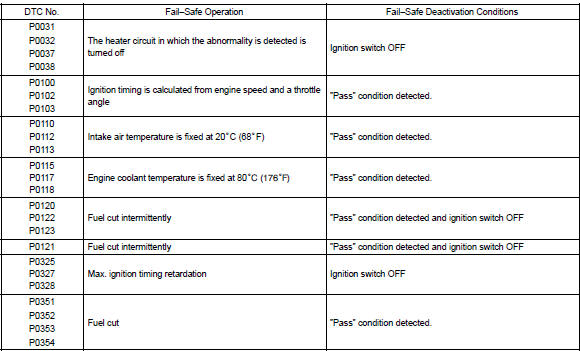 Check for intermittent problems
Hand–held tester only:
by putting the vehicle's ecm in the check mode, the 1 trip detection logic is possible instead of the 2 trip detection logic, and the sensitivity to detect faults is increased. This makes it easier to detect intermittent problems.
Clear the dtcs .
set the check mode .
perform a simulation test .
check the connector and terminal .
wiggle the harness and connector

Problem symptoms table
When the malfunction code is not confirmed in the diagnostic trouble code check and the problem still can not be confirmed in the basic inspection, proceed to this problem symptoms tables and tro ...
Other materials:
Temporarily engaged gear steps selection mode in the D position
To drive in temporary gear steps selection mode, operate the "-" and "+" paddle shift switches. The gear steps can then be selected by operating the "-" and "+" paddle shift switches.
Related news