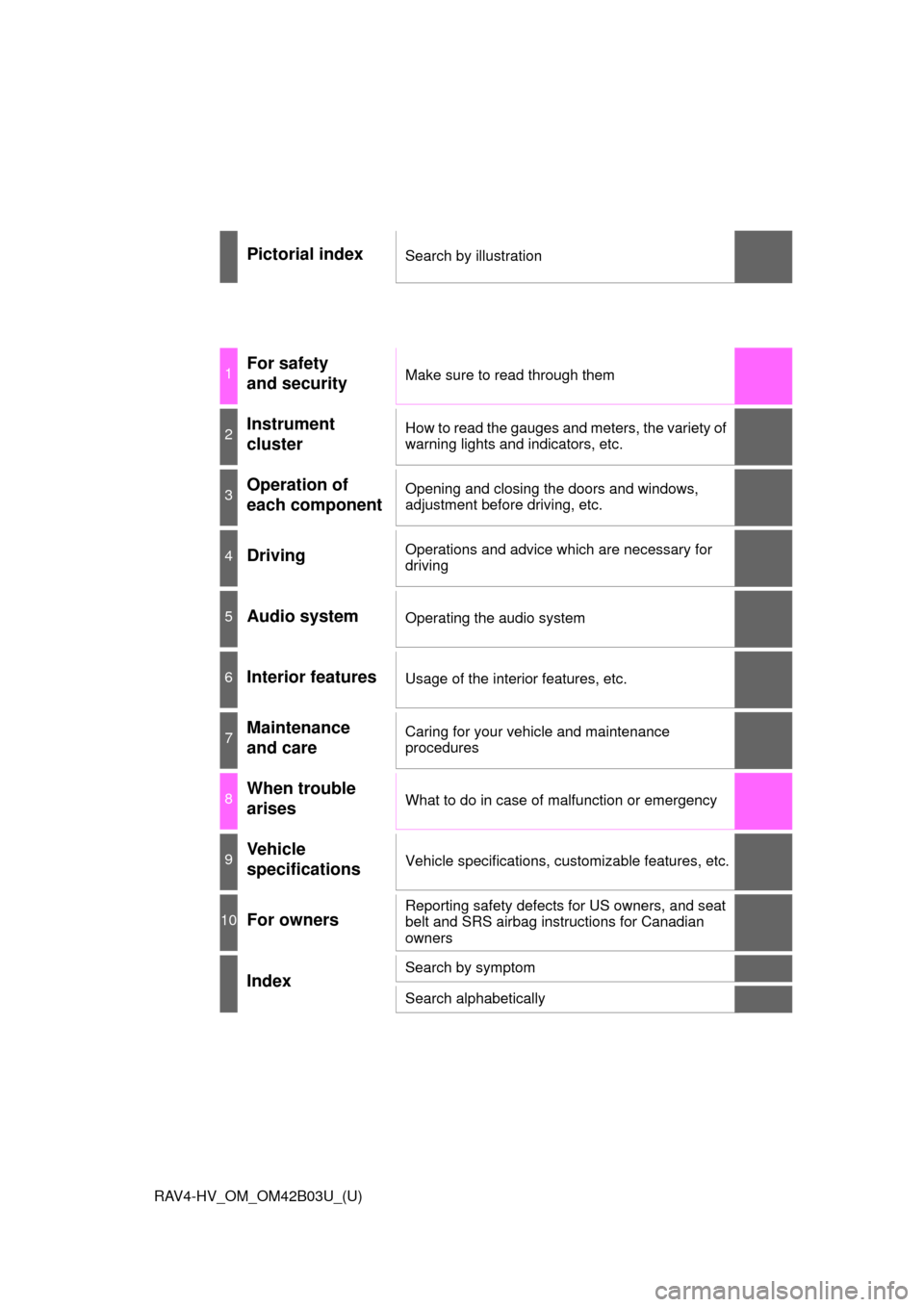 Toyota RAV4 Owners Manual: Registering a bluetooth®audio player for thefirst time Toyota RAV4 Owners Manual: Registering a bluetoothaudio player for thefirst time
Toyota RAV4 Owners Manual: Registering a bluetooth® audio player for the first time
To use the bluetooth® audio, it is necessary to register an audio player with the system.
Once the player has been registered, it is possible to use the bluetooth® audio.
For details about registering a bluetooth® device
Turn the bluetooth® connection setting of your audio player on.
Press the "audio" button.
Select " audio".

Select "select device".
Follow the steps in "how to registering a bluetooth® device" from 2
Other materials:
Connecting a bluetooth® device
Up to 5 bluetooth® devices (phones (hfp) and audio players (avp)) can be registered. If more than 1 bluetooth® device has been registered, select which device to connect to. Press the "setup" button. Select "bluetooth*". *: Bluetooth is a registered trademark of bluetooth sig ...
Reassembly
Install piston Using a small screwdriver, install a new snap ring onto one end of the piston pin hole. Hint: Make sure that the end gap of the snap ring is not aligned with the pin hole cutout portion of the piston. Gradually heat the piston up to 80 to 90°c (176 to 194°f ...
System check
Hint: Performing a system check enables the system, which consists of multiple actuators, to be operated without removing any parts. In addition, it can show whether or not any dtcs are set, and can detect potential malfunctions in the system.
Related news